Six Flute End Mill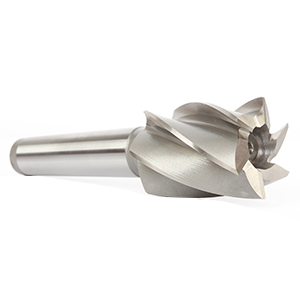 Our multi flute end mills are made from super quality high speed steel.

weldon shank, thread shank available on request.

kinds of coating available on request.

center cutting or non center cutting both available.

metric and inch serial both available.

regular length and long length availabe.


STC047, HSS STRAIGHT SHANK END MILL
DIN844, GOST 17025
Pict




































STC047-1, REGULAR LENGTH




















Size
Shank Diameter
Flute Length
Overall Length


Size
Shank Diameter
Flute Length
Overall Length


Size
Shank Diameter
Flute Length
Overall Length




2
6
7
51


10
10
22
72


28
25
45
121
2.5
6
8
52


12
12
26
83


32
32
53
133
3
6
8
52


14
12
26
83


36
32
53
133
4
6
11
55


16
16
32
92


40
40
63
155
5
6
13
57


18
16
32
92


45
40
63
155
6
6
13
57


20
20
38
104


50
50
75
177
7
10
16
66


22
20
38
104


56
50
75
177
8
10
19
69


25
25
45
121


63
50
90
192




























STC047-2, LONG LENGTH




















Size
Shank Diameter
Flute Length
Overall Length


Size
Shank Diameter
Flute Length
Overall Length


Size
Shank Diameter
Flute Length
Overall Length




2
6
10
54


10
10
45
95


28
25
90
166
2.5
6
12
56


12
12
53
110


32
32
106
186
3
6
12
56


14
12
53
110


36
32
106
186
4
6
19
63


16
16
63
123


40
40
125
217
5
6
24
68


18
16
63
123


45
40
125
217
6
6
24
68


20
20
75
141


50
50
150
252
7
10
30
80


22
20
75
141


56
50
150
252
8
10
38
88


25
25
90
166


63
50
190
282