High Speed Steel Taper Shank Roughing End Mills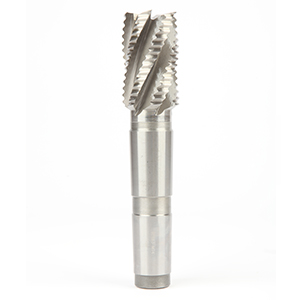 We make taper shank based on gost and din standard. Milled flute.

Hardness: 63 to 65 HRC.

Center cutting or with center hole both available.

Regular length and long length available.

Special design welcome.

Ideas for general use. Including milling cast iron, steel.

Fine flute or course flute both available.
STC061, HSS TAPER SHANK END MILL
DIN845, GOST17026








































REGULAR LENGTH
NON-CENTER CUTTING














Size
Morse Taper
Flute Length
Overall Length


Size
Morse Taper
Flute Length
Overall Length


Size
Morse Taper
Flute Length
Overall Length




10
1
22
92


22
2
38
123


45
4
63
188
12
1
26
96


25
3
45
147


50
5
75
233
14
2
26
111


28
3
45
147


56
5
75
233
16
2
32
117


32
4
53
178


63
5
90
248
18
2
32
117


36
4
53
178










20
2
38
123


40
4
63
188






































LONG LENGTH
NON-CENTER CUTTING
















Size
Morse Taper
Flute Length
Overall Length


Size
Morse Taper
Flute Length
Overall Length


Size
Morse Taper
Flute Length
Overall Length




10
1
45
115


22
2
75
160


45
4
125
250
12
1
53
123


25
3
90
192


50
5
150
308
14
2
53
138


28
3
90
192


56
5
150
308
16
2
63
148


32
4
106
231


63
5
180
338
18
2
63
148


36
4
106
231










20
2
75
160


40
4
125
250